wooden house or concrete house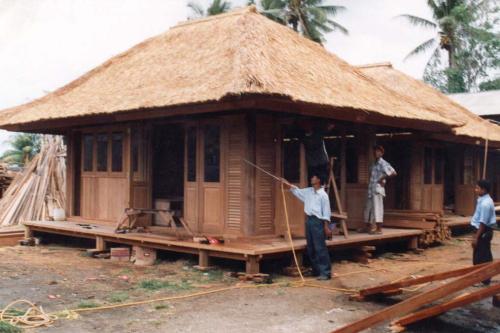 Philippines
March 30, 2007 5:17am CST
which is better a wooden house or a concrete house? wooden houses are prone to fire especially during summer. Concrete house are more vulnerable when a strong earthquake strike. Which one is better.. what is your choice?
2 responses

• Philippines
8 Apr 07
BRicks on concrete.. hmmmm. thats nice. because it would be hard if bricks would be on wood. Joke. peace. love your idea.

• United States
30 Mar 07
I prefer concrete houses. Where we live earthquakes are not a big threat. However hurricanes and tornadoes are. Concrete houses withstand more abuse than wood homes do. Also, we have termites here and wood houses suffer so much more from that. Concrete also keeps homes cooler during the summer and warmer during the winter so it lowers cooling and heating bills.

• Philippines
8 Apr 07
WE DO HAVE THE thoughts my friend. Concrete or wooden house should be considered in what country you are living. Earthquakes is no common in the Philippines but termites are evrywhere that is why concrete houses ate prefferer. i do also like concrete houses.