getting your own place...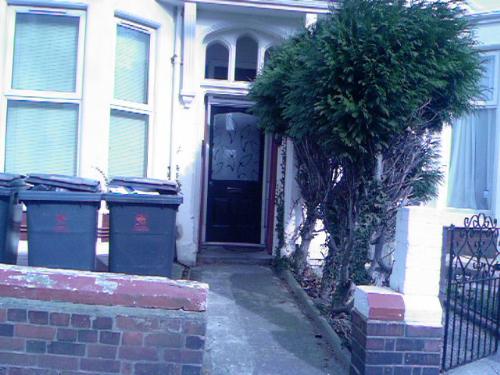 March 30, 2007 7:49am CST
Last year my boyfriend and i decided to move in together while we were at university, and got a shared house with a few friends. They say you find out what people are really like when you live with them, and they are certainly right! The friends I live with are so messy, they leave plates and dishes lying around to grow mold, and don't get me started on the bathroom!!So this summer, by boyriend and I are getting a flat just to ourselves. has anyone else had any bad experiences with house sharing?
4 responses

• United States
30 Mar 07
I know exactly how you feel. I used to live with my boyfriend and his brother until I got pregnant. He never payed for bills, he never bought groceries, and he never cleaned the house. I was awful.

•
30 Mar 07
it's a nightmare isn't it, it's so much hard work trying to get money off people to pay the bills, and my housemates eat all our food, use all our stuff, and i'm really fed up of it! Glad i'm not the only one who feels this way, cos they're great friends... just not the right people to live with!

• Philippines
30 Mar 07
Living at home and living in a place with people whom you did not grow up with is very much different. It requires a lot of adjustment from everyone and from every single detail possible. You have to be keen in determining the best way to deal with them and the same goes with you. I have lived in a house with 5 other people and it was good at the start but eventually people turned out differently. Fights started to happen. It wasn't a very good first experience for me. The best thing one can do is to be as civil as you can be with the others. Be aware of what they like and don't like. Communication is always a key factor with any kind of relationship. Talk to them if any problem arises or if one should start. And finally, enjoy the company of great friends.

•
30 Mar 07
I see what you mean, I guess the others probably dislike some of my habits as much as i dislike theirs. We do all get along and i try my best to ignore the niggling little things that bug me, and just look to the future as i will no longer be living with them in 3 months time, so i'll enjoy it while i can!

• United States
30 Mar 07
Guess I got lucky. The only person I have shared a house with was my girlfriend who became my wife. We never had roommates so it was just us and made working out our differences a lot easier when we first moved in together.

•
30 Mar 07
I definitely wish my boyfriend and i had done this instead of living with friends first, i felt a lot of different emotions when i first moved away from home, and any argument me and my boyfriend had felt like it was publicised! with only one room to ourselves, if i wanted to storm off into the living room for some privacy, there would be someone else there asking questions! can't wait till july!

• Australia
31 Mar 07
True,when you are not living together , you do not know much about his living habit, and he may even try to pretend to be a neat person when he saw you, but when you are living together, he cannot hide anything , and you will know exactly what he does everyday, whether he will clean up or not. And you may argue more when you are living together.