Nokia Phone is the best phone i got.

Philippines
March 31, 2007 1:03am CST
For me Nokia is the best, it is very easy to use... The directions are very easy to understand... Not like other cellphone brands that are very difficult to use...How about you, what cellphone brand is the best??
5 responses

• Singapore
5 Apr 07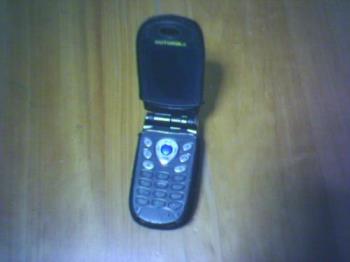 I will go for Motorola. I am using a Motorola mx200 smartphone. I like it as it enable me to sync with my outlook calendar, tasks last and contact list. It help me to stay connected with the smart phone rather that the need to carry another PDA with me.

• Philippines
5 Apr 07
But motorola is not that easy to use, not like nokia. it is very easy and nice too, the styles and units are great... I like the colors of the casing of motorola...

• Australia
31 Mar 07
Nokia is the best brand of phone. i have had a few differnet phone brands but i have always found nokia to be the best. i wouldnt have any other phone except for nokia unless the price was really right.

• Philippines
5 Apr 07
yah.. Nokia isb the really the best brand of phone we have...

• Philippines
19 Apr 07
same here im more prefer of nokia its understandable and easy to use. actually i have two cellphones and its both nokia ... love nokia

• India
9 Apr 07
I also prefer too use only NOkia phones.They are realy the best phones i have found. Though my this decision is not becoz of it easy ness to use.ya but i agree it is one of the factor for me the battery bac is most important .and nokia phone have the best battery and one can go with out charging it for long time .Another factor is its durability.Even if it is not handled properly and fells by mistake there are more chances of it to survive as compared to others.

• Manchester, England
6 Apr 07
I was also a Nokia fan for a long time, but I now use Sony Ericsson. The difficulty with changing mobile phone types is that they all work so very differently, so as soon as you purchase a new one you have to start learning how to use it from the start. Sticking to a personally chosen brand is the best way to eliminate most of the confusion, and both Sony Ericsson and Nokia have good quality products with a user friendly interface.