what are the little things that make you happy?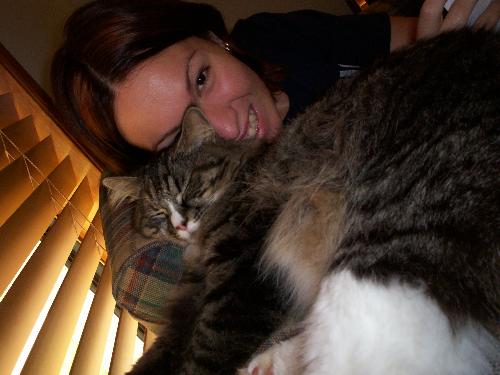 Australia
March 31, 2007 8:30am CST
I love it when both of my cats are on the bed with me and my partner cuddling up to us and both purring. Our kitten beauty is a big smoocher but our bigger one Boots doesn't like to cuddle often (except with me hehe!) So I find it rather touching when he does!
2 responses


• Australia
31 Mar 07
I know exactly what you mean! :)When cats show you affection you know they like you! They can be quite selfish animals but the two beautiful cats I have are such sweeties! I wish I could get more but we need a bigger place first!

• India
1 Apr 07
seing a baby smile is something that i enjoy the most...that smile is so innocent n pure that i can watch it forever...