OLTL.....A Letter From The Grave.....Todd Gets News About TJ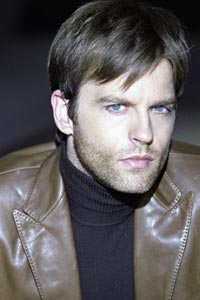 Canada
March 31, 2007 7:53pm CST
Todd was told that his son was dead...Now, a mysterious letter from Spencer surfaces that gives hope to Todd that "TJ" may still be alive. Ladies of Llanview, watch out! Tate Harmon is a big flirt, even if you are involved with someone else. Adriana calls him on his flirting, and he admits that he's attracted to her. What's a girl to do?
4 responses

• United States
1 Apr 07
O my God now this show is getting better and better at least to me because my favorite characters are getting along really well Evangeline and Todd even though todd is a little messed up. But that's okay. Christian is so cute but why did he and Blair sleep together?

• United States
1 Apr 07
Chris thought that todd was sleeping with vange. When he found out they had not slept together he was hurt. Now he has to roll with the flow. He and Blair are fools. vange is the best thing that happened to Chris. She has been there for him through a lot of stuff. If he were not so pig headed he would be happy right now. He could not take it she had more money then him. he flipped over her buying him a computer etc. Now Todd and vange will fall right where people wanted to keep them from falling.

• United States
3 Apr 07
It is getting good...i love soaps!!!

• United States
1 Apr 07
Oh my goodness,I went to the mall and missed this. Please can you tell me what happened. Has vange slept with Todd this day also. I had to miss it on Friday. I am getting so tired of the mess on One life. With Jessica and,nash one could go crazy.