Can we ever be objective thinkers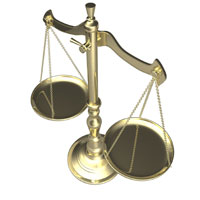 Pakistan
April 1, 2007 11:06am CST
It's just two weeks that i am here in this community. i have had some good discussions and learnt a lot. one important thing that i have been asking from myself for some time, and now would like to share and have your views about is,"Can we ever be objective thinkers"? As for myself, i think there are four major hurdles/problems that create bias and make the realities, subjective and never let us have an objective reality. Religion is one of them: A mass population following same line intentionally or unintentionally, knowingly or unknowingly. History is another: Every human, group of humans, society or a broader population having their own version of history and back ground. Culture is yet another: Sensitive (and it includes all, in my opinion, which might be wrong) human minds take effect of the culture and environment. Self or inner self: Which is probably the most difficult part to overcome and which is responsible for most of the personal arrogance, in my opinion. Can we really ever come out of these 4 lockups? Can we ever have an objective reality? if so how and if not why? I just hope to have a healthy discussion, with a lot of learning for myself and maybe for everyone of us.
2 responses

• Libya
1 Apr 07
What a strange coincidence ! I was just coming out of the bathroom and thinking about a topic for a new discussion , I posted it , and WHOA I found you posted a similar one 40 minutes ago ! This is strange . We must be in "synch" or something !


• Romania
1 Apr 07
I don't think people can be totally objective as hard as they try. Because the culture and the background are things that tend to influence the subconscious mind, even when the person thinks it's not letting himself or herself influenced. For example let's say I come from a society that considers homosexuality an abnormal thing. Try as I might I can find arguments both pro and contra homosexuality but in the end I would probably find myself thinking "but... it's not normal so how can I accept it?". I also read somewhere once that the effort the brain makes when a person is trying to accept a thing contrary to their innermost beliefs is the same as when that person is tortured. So if someone grew in a culture/environment with certain beliefs/values those will most likely stay with him for the rest of his life and influence all his decisions.