How many times do you often go shopping in a month?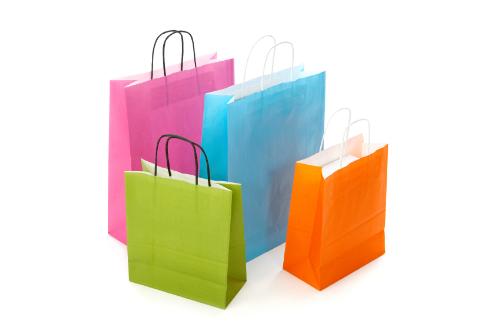 Philippines
10 responses

• Philippines
2 Apr 07
Shopping is something I do when I'm happy and when I'm down, which means all the time in all the seasons of the year. I simply love to shop and sometimes I end up with things I don't really need but looks so good I had to have it. I'm trying to control it and so far last week, I shopped for 4 days only, I had to give myself a pat on the shoulder. Hahaha

• Philippines
2 Apr 07
Haha, that's okay. Wow, if shopping is really what you love, then go! as long as you don't run out of money.. hehe =)

• Singapore
2 Apr 07
I only going shopping for my necessities when they run out. Sometimes, when there are occasions and I need to get gifts, that would be another thing. Or I shop when I need a break. ;-)

• Philippines
2 Apr 07
Goodie! Same here =) I don't really go shopping unless there are occasions or if it's really important. I only go shopping if i'm running out of the stuff that I needed the most. Thanks lordwarwizard! ;)


• Singapore
4 Apr 07
I shop at least 8 times a month. I think I'm quite a shopaholic.....lol :) Once a week at least, during weekends, I'd go shopping for clothes, make up and assessories. At times, when I'm bored or there's little to do on weeknights, then I might also head to the shops for some good old retail therapy. Also, sometimes, when I'm bored at home, I'd also do a little online shopping, which can be fun too. Once in a while, I'd also do some catalogue shopping, which is interesting too. Once a week, during a weekday, I'd go grocery shopping. I'd buy lots of food, fruits, household stuff, maybe a magazine as well. It's quite fun too! :)



• Philippines
3 Apr 07
my scheduled shopping is twice amount. however, sometimes i buy on impulse, like if it looks really good and the price can be justified by the product, then ill buy it.

• India
2 Apr 07
yes, I am a shopaholic. I shop almost every week. Its a nice time pass! In a month, i shop almost 6-7 times....also i wander through the shops finding out the varieties

• Hong Kong
2 Apr 07
I was a true shopaholic (not really that serious LOL), but I went shopping for myself every week (apart from groceries). I usually buy clothes, skincare, makeup and accessories for myself. But now I go shopping like once a month or once every two months - just don't feel the urge to buy so many things now LOL.