Would you be willing to die to save your partner?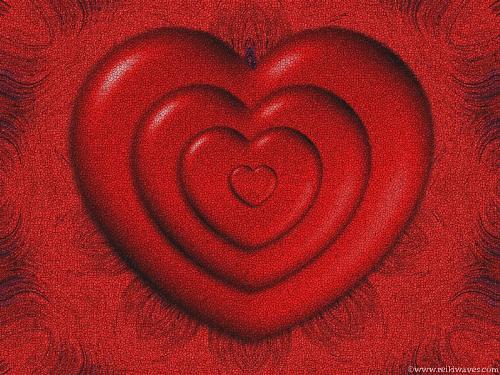 United States
April 1, 2007 9:55pm CST
I hear people say how much they love their wife/husband,boyfriend/girlfriend but i wonder how deep that love would be in an emergency situation-would a person be willing to give his/her life to save the life of the mate or if the person would just would worry about saving his/her own life. What category would you put yourself in?
10 responses

• United States
2 Apr 07
I would give my life for my mate for without him I truly would not be happy. We have our ups and downs but like my children I would sacrafice myself in order to give them just one more day. It took me a long time to find that kind of love so now i have learned to treasure every moment of it.

• United States
2 Apr 07
I am so glad you feel that way. I just wish everyone felt that way!

• United States
2 Apr 07
I feel just like you do limosonial. But, I know how blessed I am with my husband, and I would not even hesitate for him to live and me to die.

• United States
24 Apr 07
I would die for my husband, without hesitation. I couldn't bear the thought of losing him or going on without him. He is the love of my life and my very best friend, and I would do anything to save his life or spare him pain.

• United States
24 Apr 07
Bless you,L.J.,I am not at all surprised to hear you say that.That is true love!Have a great day!

• United States
25 Apr 07
I adore my husband and feel very blessed to share my life with him. Thank you for your kind words.

• Philippines
24 Apr 07
I'm willing to put my life at risk just to save his life.. Even though we're not married, I always try to make sure that he's ok and safe.. I would really blame myself if anything goes wrong to him, he's someone I truly treasure that means I should be taking good care of him and if it would mean my life in exchange for him to live then I would go for it..

• United States
24 Apr 07
That was a great response .I hope your mate knows how lucky he is to have someone that loves him so much.Have a great day!

• Philippines
24 Apr 07
serious love will answer yes, some people that take love seriously are doing everything for the one they love. they cna risk their life just to save other life.but practical love is these, when you have a baby or a children of your own, you have to think of a better parent . if you are the better parent you stay and if you are not,you die. but i think if i a madly inlove i will.

• United States
24 Apr 07
thank you. i would also. i wouldn't hesitate to save the one I love.

• United States
13 Apr 07
I'd put my life on the line without thinking twice, for my mate, a family member, a friend, even a stranger, for I don't think I could live with myself if I had an opportunity to do so, and didn't take the opportunity, but instead had to relive the moment over and over again saying, "Man, I could've saved his/her life, but I didn't even try."

• United States
2 Apr 07
I have no doubt, that I would die in order to save my husband. He is my life, and I would do anything for him without a seconds hesitation.

• United States
3 Apr 07
Margie,that doesn't surprise me(smile). That is a true and deep abiding love. If a person isn't willing to lay their life down for their partner ,something's wrong in that relationship somewhere

• India
2 Apr 07
I dont Know what will all the readers think about this post but I will give limit to a sky marks for that post as this is a really a good Question and a truth of todays life and about me i will die for my love i love her so much i cant have words for that but i always pray to GOD that punish me if by chance she done something wrong but not to her and if time comes take me to his land But not my love I will be happy that i by seeing her alive from the sky thax

• United States
2 Apr 07
Thank you for the compliment. that is what a deep love is all about,being willing to give of yourself,with your life if necessary . best wishes for you and your mate


• United States
2 Apr 07
You are really a great person. I am sad to hear about your wife but you will be with her again . Right now she is watching you fromt the sky

• China
2 Apr 07
I often consider this question as you.Well, i don't know whether i will save him with my life.And i think most people don't know it for sure. Even you say you can do it,can you really do it in an emergency? I think some calamity happens in seconds,you even have no time to think about it. i will save my kid with my life by all means,but i am not sure i will do for my partner.Cuz i don't know whether he can do it for me or whether he deserve it.

• United States
11 Apr 07
I hate to admit it, but I would be willing to die in order to save my child, but I would probably let my husband die. I can always get a new husband, but my child...well, as a mommy, I would be more concerned with saving the life of my child.

• United States
11 Apr 07
What woman wouldn't want to save her child? well, I think I better rephrase. I think there are probably some who wouldn't,unfortunatley