Which one you prefer? High tide or low tide? ....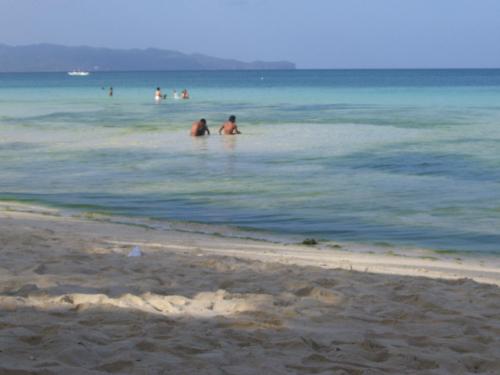 Philippines
7 responses

• Canada
3 Apr 07
If I can be by the ocean, I don't really care if the tide is low or high LOL either way it works for me hehe Low tide usually makes me walk more to get to the water, but it's great exercise and it really is worth in the end :) Your picture is really nice, by the way, and it makes me want to be there :)

• Canada
2 Apr 07
" Well it looks like their having fun outtide..i mean outside. Lowtide looks like a lot of fun! I am at least 15 hours away from the Pacific ocean, but i will get there again. Your picture looks pretty snappy! haha! Take care Anjoks.

• Philippines
3 Apr 07
yeah i would prefer low tide because you get to see and explore what's beneath the sea. I would love to take pictures of them. Too bad i'm not coming back to davao.

• Philippines
2 Apr 07
I like high tide so I can sweem and float on water, I miss the beach and floating on water and relaxing myself over the waves of the sea.

• Egypt
2 Apr 07
Nice photo :) lucky you, I didn't go to the beach yet this year but i hope to do this soon :) I love the low tide but high tide won't keep me away from the water lol