BEST OPENING BATSMEN PAIR IN CRICKET - Ever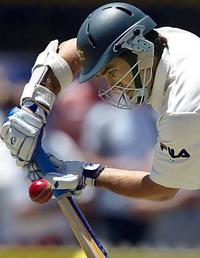 Sri Lanka
3 responses

• Pakistan
2 Apr 07
In my opinion, the best opening pair in world cricket now a days is still the pair of Mathew Hadden and Adam Gilchrist! they are really amazing batsmen who really know how to open in one day cricket. They are the most intelligent one day international opening batsmen! What do you say about them? Do you also like them as opening batsmen?

• India
2 Apr 07
well i think in that way SMITH and DE VILLERSSare good combination of openning batsmen......

• India
2 Apr 07
in one day it will be hayden and ghilcrist of the aussie followed by smith and devillers of the southafrica....but in few years back the best pair in the world cricket was the mastero sachin tendulkar with the dada ganguly..!