what to do?

United States
6 responses


• Indonesia
9 Apr 07
First just ignore it. I don't find anything we can do to report it that the discussion is against the rules.

• India
4 Apr 07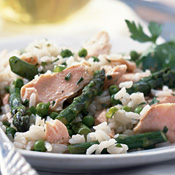 Its better to ignore it and if you are very bold then simply say it that i don;t like this discussion.

• United States
4 Apr 07
I ignore them. If you respond to it you will only be wasting the time you could have used to respond to a good discussion. Because when they remove it they will remove your commissions as well. Therefore it is best to avoid them.


• Canada
2 Apr 07
it all depends on your thinking. If it is against your morals and likes then just ignore it, but if it is truly offensive then feel free to report it. Please keep in mind that you are not required to answer or respond to any discussion if you do not want to. If you disagree, with what some one said you certainly can reply and state your case. You have to use your judgment but only pertaining to yourself. please do not judge for me. I am an adult an more than capable of thinking for myself.