Do you shout at home

India
7 responses

• Philippines
3 Apr 07
never. i'm very mild-tempered. also, i have asthma so it's very bad to shout when i'm angry. when you feel anger starting to boil, you can try a few things: 1) breathe deep, before you say anything. speak with modulated voice. if you can't, then try not to speak at all. speak only when you think you can control the volume of your voice. 2) when frustrated, tell a joke or sing. this covers up anger and frustration. 3) avoid confrontations at all times, this makes anger worse. 4) try to be involved in more quiet hobbies like reading and writing, art and music. it pacifies the mind, as well as the soul. :) hope this helps. :) goodluck! remember, nothing is solved thru anger. nobody lives happily when angry. nobody sleeps peacefully at night when anger is within your heart. so calm yourself down. :)

• Philippines
3 Apr 07
sorry for posting double. this happened to me twice today already. i don't know what else is the problem with my computer. good thing, mylot does not count double posts. :)

• Philippines
3 Apr 07
never. i'm very mild-tempered. also, i have asthma so it's very bad to shout when i'm angry. when you feel anger starting to boil, you can try a few things: 1) breathe deep, before you say anything. speak with modulated voice. if you can't, then try not to speak at all. speak only when you think you can control the volume of your voice. 2) when frustrated, tell a joke or sing. this covers up anger and frustration. 3) avoid confrontations at all times, this makes anger worse. 4) try to be involved in more quiet hobbies like reading and writing, art and music. it pacifies the mind, as well as the soul. :) hope this helps. :) goodluck! remember, nothing is solved thru anger. nobody lives happily when angry. nobody sleeps peacefully at night when anger is within your heart. so calm yourself down. :)

• India
3 Apr 07
Thanks for the response and advise.I will definitely try to follow your instructions to control my anger.

• India
3 Apr 07
sometime i think i shout a lotn on my younger ones ,its a bad habit but i cant help it.when iget angry iloose my temper and shout which sometimes seems to be very kidish.

•
3 Apr 07
I used to lose my temper more easily than I do now, and unfortunately it always tended to be my wife who got shouted at. :-( What I do now is literally count to 5 before I say anything, and let myself calm down. Often you're just reacting on the spur of the moment - this little bit of time before you react to something gives you time to calm down and get a more reasonable response together. If I'm REALLY annoyed, I'll go for a little walk around, take a bath, do some odd-jobs - anything to let me calm down before I say something I'll regret later! I will always try and tell a loved one why I'm angry or disappointed with their behaviour, but I never say I'm angry with them - it's always that I'm angry or disappointed at their behaviour. It's a subtle difference, but an important one - after all, you love these people. :-) And if I'm sending an email to anyone when I'm angry, I have two rules. Either....don't send it, OR....miss out any smart-alec comments that you feel like making!! :-)


• India
3 Apr 07
I too have this bad habit in me.But i shout mostly at my mom and brothers when they really irritate me.My voice just raise and it shows my anger.But my elder brother dislikes this shouting habit i have and always advises me not to raise my voice.Actually iam very much aware that we loose lot of energy while shouting but cant help to stop it. But when my family members start shouting at me inturn i will tend to decrease my level as i dont want to have the fight go into a big problem and try to keep calm.

• India
3 Apr 07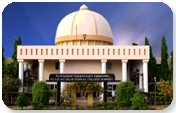 ya i shout at home..our family is the only place our rights are increased..there is no wrong in shouting at them..but only a little but not more..