Tourist spots during summer

Philippines
April 3, 2007 3:41am CST
Which tourist spots do you like most in the Philippines? And if possible could you give a rank of 1-10, with 10 as the highest. Maybe this will help me and others decide and on where to go next.
10 responses

• Philippines
6 Apr 07
I never been to any tourist spot except places found in Luzon. I prefer to stay home and surf the computer rather than going out. I have been to these places and i considered them as one of my favorite places. *Fort Ilocandia - Ilocos Norte ----10 *Pagodpud Beach - Ilocos Norte ----9

• Philippines
5 Apr 07
boracay-10 baguio-10 ilocos-10 tagatay-10

• Philippines
4 Apr 07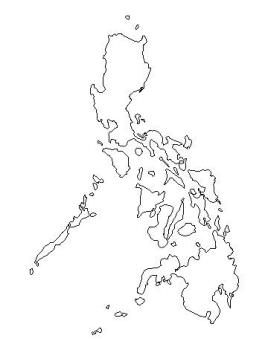 Ok, i can do that according on the places that i've been through here in Philippines. My top 1 is; 1. Palawan 2. Boracay 3. Puerto Galera 4. Tagaytay 5. Baguio 6. Catanduanes 7. Camarines Sur 8. Bohol 9. Cebu 10. Aklan I've been through these places that's why i know. I love traveling indeed. Cheers and have a nice day ahead from Francis.

• India
3 Apr 07
there r many places in indai to enjoy like SMILA,OOTY, Kodai Cannal,Himacha pradesh,Jammu & Kashmir ,well iam going to VIZAG to enjoy in the beach vizag is a place where we can enjoy, iam going with my friends to enjoy the view of VIZAG7 BORRA CAVES


• Philippines
3 Apr 07
Here are the hottest summer spots in the Philippines in my viewpoint: 1. Baguio City, Benguet-9 2. Puerto Princesa City, Palawan-9 3. Tagaytay City, Cavite-8.5 4. El Nido, Palawan-8 5. Boracay, Aklan-8 6. Puerto Galera, Oriental Mindoro-7.5 7. Antipolo City, Rizal-7 8. Cagayan De Oro City, Misamis Occidental-7 9. Siargao, Surigao Del Norte-6 10. Cagayancillo, Palawan-6* *-Cagayancillo is the town where you can find the Tubbataha Reef

• Philippines
3 Apr 07
so far, from the places I've been the one's i can recommend best are, Palawan, Boracay, Bohol, Malapascua Island of Cebu, White Island of Camiguin. Take your pick on those places. Just pick the one that is near you so you can save for fares but if your budget is not tight then choose the best of it irregardless of how far it is.

• Philippines
3 Apr 07
I am not really a beach person...so I rank at 10: BAGUIO CITY the Summer Capital of the Phils, to escape the heat of summer, 9 would be TAGAYTAY HIGHLANDS, 8 would be ANTIPOLO, 7 would be PAGUDPOD,

• Japan
3 Apr 07
I like the place in Tagaytay, a lot of great view and the historical Taal Volcano. I rate this as 9, because i really like Tagaytay, and at night, it is really cold. And also Baguio also my favorite, i rate this as 10, really nice temperature and a lot of nice people in the community. Boracay will be also great, cause it's summer and i want to be at a beach. My rate is 9 at the Boracay.