Season 2 is ending!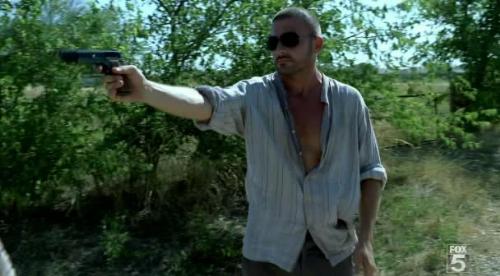 China
April 3, 2007 9:51pm CST
Season 2 is ending,and Season 3 will come on August 26,I have to wait nearly five monthes.Tahtis terrible!I feel it's a nightmare,FOX makes me worry about my press. Why FOX do this?It's a wrong to people who like hie dramas.many people don't see their programs because of it.I begin to think whether I see new drama or not!My classmate tell me taht if we see season 3,FOX may give us Season 4,Season 5,Season 6,and so on,and It's the right way to end this is not to see.
4 responses

• Hong Kong
10 Apr 07
just an update, it already ended.lol.haha Waiting for the next episode of PB S3.

• Portugal
9 Apr 07
It's terrible that we have to wait 5 months for next season! I understand they have to make up a new story for season 3 and so on but it's a long, long time. I guess we'll just have to wait, there's nothing else we can do, but if you really like it you'll wait for it.

•
8 Apr 07
Orginally it was only meant to be 2 seriouses too, i have to watch it online as we are so far behind in the Uk. I love michael he is brilliant and doctor creddy, i cant waite to see the next episode it is so gripping and would watch it for ever if i could.

• China
6 Apr 07
I agree with you!But how can we don't see it!I still very like it! Maybe i will hate it in season 3.Beacause it will be so long,so tedious!