are you ABSENT-MINDED sometimes???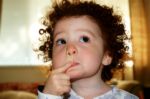 Philippines
April 4, 2007 1:15am CST
Will you admit this? Are you one of those who are physically present but mentally absent at times?
6 responses

• India
4 Apr 07
usually am a person who doze off the moment i sleep but worries keep me off ffrom sleeping in the night.It keeps me awake makes me think of it lots and that disturbs my sleep late in the night. a fight that i had with my relative, a difference of opinion that i ahve at home all this keep me awake from sleeping in the night. Though i forget them in a week for the few days it disturbs me a lot and keeps me awake unnecessarily

• India
4 Apr 07
am sorry theres some error in this post of mine during submission. I intended writing this for some other discussion.am extreamly sorry for this.


• Philippines
4 Apr 07
Yes I do get absent minded sometimes. One time I was gonna heat my pizza in a microwave and forgot to remove the paper plate. I realize smoke coming out of microwave, so I transferred it to a microwavable. After I finish eating I threw the microwavable absent mindedly.



• India
4 Apr 07
i am very often absent minded than anyone else. I will eat 2 chapatis and absent mindedly even if I am hungry i will finish my breakfast. after a few hours when I get a headache i realize that i had not eaten wnough which has caused me this headache.I often forget to have my tablets on time and somebody ahs to come at the back of me to remind the same. I often realize that i do not answer to the questions taht my mom asks me jsut because i willl be thinking of something else when shes asking me some question.she scolds me for this often and then suddenly i come to reality and ask her as to what she asked me?That irritates her a lot. I even forget to have fruits that i take to office.when i am hungry suddenly i used to think i could ahve brought some fruits. Only on coming back home, on opening my handbag, i realise that i ahd taken it but forgot to ahve it when i was hungry.