what should i do know..!

India
April 4, 2007 7:37am CST
i had been loving a girl since three years and i have told her about my feelings to her,but she said she sees me as her friend and she was not interested in all these affairs and all... but recently i found that she is having a boy friend and that boy is my school friend... what you conclude from this..! help me what should i do now..?
6 responses

• India
24 May 07
There is nothing that you can do in this regard. Its her free will to choose any boy she likes. You cant always get everything. She indirectly told you that you are not her choice. It happens.........just try to relax and think about her decision. Try to place yourself in her position and then think about this topic.

• India
20 May 07
hey buddy are u willing to marry her too. pls this can be a tragidy 4u as she sees u as a friend and she loves someone else so i advice u to stop spoiling ur life. if ever she marries u she may not love u which may not be good for ur relationship. pls dont take it to the heart its up to u to decide.

• India
13 May 07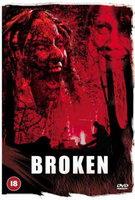 Dear koolraj_inlove Really sorry to hear this.. Well I think when u came to know that she is having a boyfriend then it's better to not think so much about her .. as because that only means that she is not interested in you and she can't tell this to you directly.. so it's better to move on in your life .. though it's really hard to do but you have to do it.

• India
12 May 07
eventhough how close you are with some person and think that no body can be that so to him.her,its not a guarantee that person will not fall for some one..This is whta that has precisely happened to you.Your friend may have made a bad choice or right choice but its her life and the chocie is hers.You can wait if you love her too much but even if she accepts your love after some time .,you would always feel some void in your love because she didnt love you at once.So think again and there may be another special person waiting for you..gud luck

• India
11 May 07
Oh no,May be she want you to be with her as a close friend.And obviously been too slow she might knew your gud and bad things,well i think she wants a better life partner than you.U should openlly ask her about the reason for she hadn't accepted your love.There will be no harm in doing that because u says that she consider you as a friend oh herz.

• United States
4 Apr 07
Wow well sorry to hear about whats been going on, but it sounds like it could be one of two things, either 1) she wanted more but was afraid to ruin the friendship you guys have or 2) she just was not interested in dating you. Either way it's going to be hard to know unless you come right out and ask her. If you come out and ask her which is the case that might be best at least you would have an answer and it will either turn into a relationship or you will have some closure. good luck!