If money wasn't an issue, do you have a "dream job" you would love to take?

United States
April 5, 2007 1:36am CST
So somehow in this scenario you have plenty of money and are simply looking for the job of your dreams. You've always wanted to do this and you can't wait to get started...What is it? What is that dream job? Movie producer? Broadway director? Professional dancer? Director of a Children's Hospital? Mail sorter? How big is this job and why have you wanted it so long?
10 responses

• Philippines
8 Apr 07
I would like to be a pre-school teacher. But I don't know if i can call it my dream job since i don't seem to do anything about it. Right now, i'm working in the I.T. industry as a software engineer so i guess that "dream job" is just that. a dream for me. (!__!)

• United States
8 Apr 07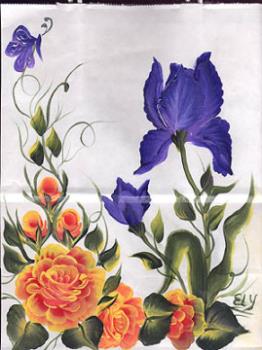 I would love to have my own business. A little art studio where I could go to paint everyday and maybe even take some classes and teach what I know. The most frustrating thing about trying to paint is, what to do with all of the stuff you've painted on? LOL! So, in my little business, there would be a small shop where I'd sell my things.

• United States
8 Apr 07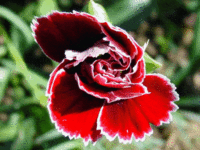 Very nice discussion...and I have to tell you that I think of this often...If I could have my dream job it would be owning a Florist Shop. I would go to school to learn about flower arranging and taking care of flowers. I would then open my own shop. I love flowers and that is what I would do. Thanks for the chance to tell everyone what I would love to do with the rest of my life if I did not have to just go to work for someone else daily...Take care...

• United States
8 Apr 07
Oh what an excellent choice of dream jobs!! I think that is a great idea...the beauty you would be surrounded by and the creativity you would be filled with...and just maybe it will actually happen..we never know in this life what twists and turns our lives may take.!!! Keep those dreams alive tsgirl...and I'll say a prayer !! Happy Easter...:)

• Gold Coast, Australia
5 Apr 07
It may sound boring to some of you guys out there, but I would love to be a midwife. It has always interested me, but I never got the chance to go for it when I was younger. I would love to experience the pleasure and happiness of bringing a baby into this world. To me, there is nothing more precious or beautiful. Thanks for this discussion rx.

• Canada
5 Apr 07
My dream job is to work as a mountain ranger in one of the Provincial parks here in Vancouver lol. I know it sounds kind of lame, but I love being outdoors and in the mountains air.

• United States
5 Apr 07
Nothing about that sounds lame to me...in fact it sounds really awesome...I love the outdoors..( okay I admit...the sleeping on the ground in a bag is the only part I dislike...:) But there is so much beauty in the world..being out in it all the time would be fabulous!!

• United States
5 Apr 07
At this point in my life I would either like to be a powerseller on e-bay or a real estate agent, neither of which I can afford right now. Ideal job for me would be to buy, rejuvinate and resell houses. I love everything about houses, decorating and landscaping and this would be an ever changing job so I wouldn't ever be bored.