If you had a choice to pick a cat or a dog for a pet, which one would you choose

Australia
April 5, 2007 6:35am CST
I think I would have to pick a cat because you don't have to take them for a walk, they try and bury their poops in the dirt and they seem to own you. They also seem to be a great leg warmer, they don't lick your face all the time and they clean themselves. Tell me which one you would pick and why.
4 responses

• Singapore
5 Apr 07
I've always been a dog person. I think it's because dogs are warmer and more while most cats seem like snobs. :) You just have to house train dogs. Besides, I always like it when I arrive my dogs would be jumping up at me to greet me. They're so happy and contented when you just scratch their ear/belly.

• Australia
5 Apr 07
Cats definetely can be very snobby,lol! I love how dogs roll over to get their belly scratched. Thanks!

• India
5 Apr 07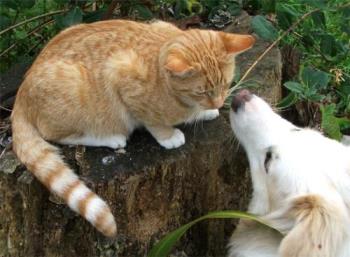 I'm an animal lover. I had both cat and dog at my place but both were very good and never used to spoil floor of my home. I would say both of them are very good to have. If you are serious about keeping only one of them than I would suggest you to keep a dog as dogs can be kept out of house too and they are more understanding and smart than cats.

• Australia
5 Apr 07
I love the picture you have put here, they are so cute. I am not looking to get another animal at the moment as I have quite a lot of pets at the moment, but thanks for your advice about getting a dog, it sounds like a good suggestion. Thanks!

•
5 Apr 07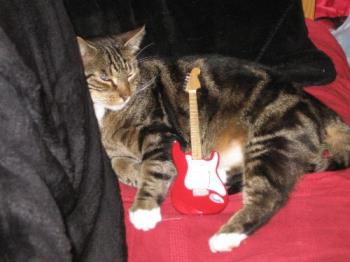 I am definitely a cat person. I have a wonderful cat, Moomin, who walked into my life last year and I wouldn't want to be without her now. She is clean and tidy, independant and loving, always there for me and always happy to see me.

• Australia
5 Apr 07
It sounds like you cat gives you good company, that is so nice to hear. I think you cat is lucky too because it sound like she has a wonderful owner. Thanks!


• Australia
5 Apr 07
Yes, I would have to admit that cats are not the easiest to train, actually I think my cat has me trained, lol!