CHILDREN are cheaper than BUFFALO's in INDIA...Come and make a bargain here!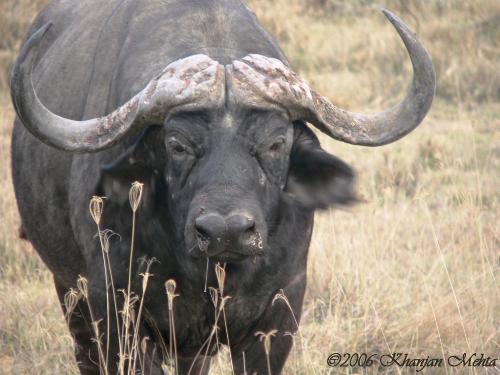 India
April 5, 2007 9:55am CST
It is sad to be announced as Indian that the children in our country are sold for the maximum price of $45. The cost of Buffalo is around $300 in India. So comparatively the bargain is more attractive for Traffickers. Most of the children are exported to the foreign countries. It is better than late to make bargain with our country! Our children are in crisis. In any country had this kind of problem?
5 responses


• India
5 Apr 07
For more details about the discussion kindly go through the link: http://www.nytimes.com/reuters/world/international-india-children-trafficking.html

• Northern Mariana Islands
7 Jul 07
That is despicable! How anyone can sell their children astounds me! No my country does not have that problem; we are too close knot of a culture! Don't get me wrong, we are far from perfect! But we do take pride in our children! I am a single mom with three kids and although times have been rough and even to the point where I had nothing, I have never once thought about handing off my children, nonetheless sell them! I that is so sad! And something should be done about it! I really can't sit here and pass judgment on anyone, but I do feel that it is wrong and the parents who do that should themselves be sold to the highest bidder if only to be taken out and shot! Thank you for posting this and giving us an awareness of what id going on, I am sure that members who can help will take this discussion and do something good with it!

• United States
7 Jul 07
OH My Goodness. That is so wrong. Are the leaders of your country doing anything to stop it? I wish there was something I could do for those poor kids. Why would the parents do that? We should love our children and protect them. What kind of people are buying the children? So very wrong. :(

• United States
6 Jul 07
Who would buy these children? It sounds like a true story as in a lot of poor countries the children are getting the worst of the treatment..especially girl. I wish I could adopt two youong girls for my wife as we don't have any children..maybe we will as this is my wife's dream..children are the future of the world and God said "suffer the little children not" ..children never forget.

• United States
19 Aug 08
oh my!. they sell children??? if i knew my child would be sold. i wouldnt bare any children. that makes me sad for your country. wer ei live (America) we do not sell children but hold our children dear. infact you can go to prison for the rest of your life for selling your child.lol