Is it wrong to kiss up to someone like your boss?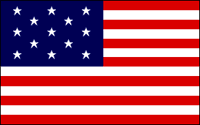 United States
3 responses

• United States
5 Apr 07
Sometimes if you really want something and you find a way that you can get it, you might try to go thruough deep measures to get what you want. I wouldn't be suprised if someone did more then what someone wanted just because they knew that person has power and that he can get what he wants in the future. It's life

• United States
5 Apr 07
well i would if that person could help me have a better living,but yea i would.

• United States
5 Apr 07
Well i personally wouldn't do it because I don't like the idea of kissing up just to get what I want, however I dont think anything is wrong with it either! Whatever you feel comfortable with! Everybody has their own comfort level, I wouldn't do it, but don't think there is anything wrong with someone that does either!