April 6 is........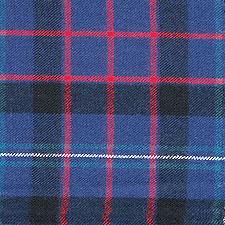 United States
April 6, 2007 5:49am CST
Tartan Day Do you have any Scottish heritage? Did you know you could find your "clans" plaids online? It's very interesting. Here's a link for you:www.tartanweb.com Here's a link for a few Irish family tartans:www.lindaclifford.com/TartanListI%26C.html My family plaid is shown below!
1 response

• Canada
6 Apr 07
my family does have a plaid, and sporns and a heraldry, we are descendents to the earl of roth. one of my distant relations was an understudy to the king of england. horse trainer. he hated to see the misuse of ( his ) animals. and actually rode off with one of the kings horses. hense he was considered a horse thief. kinda cool eh?

• United States
6 Apr 07
That is cool....he was a man before his time.