your FAVORITE TV SHOW??? what is the best for you??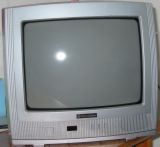 Philippines
4 responses

• United States
6 Apr 07
My favorite show is Friends. Chances are you know what it's about, but if not, it's about 6 friends (3 guys, 3 girls) and it basically just shows their lives together. I love it because it is SOO hilarious, and I actually like all 6 of them. All of the friends are hilarious in their own way, which makes the show sooo great! I know I am not alone in my love for this show!

• Portugal
6 Apr 07
without a doubt prison break is the best tv show.lost is also amazing.


• Malinta, Ohio
6 Apr 07
I love American Idol. People comete to be the American Idol in a singing competition. Takes about 3 months on TV. American public votes for the best and losing person goes home. It is exciting to see if we can pick out winners each season.