Pickles' Passion?

India
4 responses

• United States
20 May 07
I am a dill pickle lover! Not too salty though. I could eat them with every meal. Don't like the sweet ones.

•
17 May 07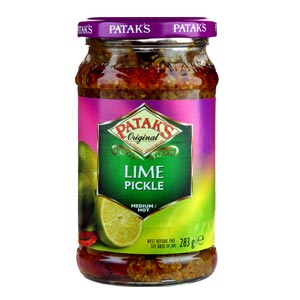 Oh I do love eating pickle with my food and really enjoy hot mango pickle and also hot lime pickle. My mum makes some quite nice pickles too but I tell her not to give them to me often as I could just eat a whole lot in one go LOL!Here in the UK, Patak's are one of the most famous companies that supply Indian pickles and man, these creators must be rolling it money by now as their pickles are supplied in most supermarkets these days as well as pretty much all corner shops! If you want to check out their goods, their website is: http://www.pataks.co.uk/index.php Have fun :)

•
17 May 07
i love pickled onions i eat them straight from the jar, i blame my mum as she ate pretty much nothing but pickled onions whilst she was pregnant with me.

• Etowah, Tennessee
6 Apr 07
My daughter loves pickles. It is her favorite food. My best friend gives her a big jar of them every Christmas!!