Important lessons in life..Pick up in the rain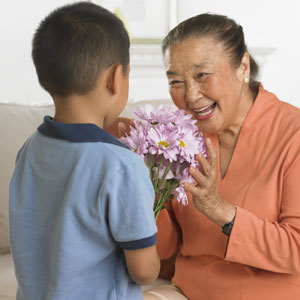 Philippines
April 6, 2007 5:42pm CST
This is a true-to-life story. One night, at 11:30 pm, an elderly African-American woman was standing on the side of an Alabama highway trying to endure a lashing rainstorm. Herb car had broken down and she desperately needed a ride. Soaking wet, she decided to flag down the next car. A young man stopped tp help her, generally unheard of in those conflict-filled 60s. The man took her to safety,helped her get assistance and put her to into a taxicab. She seemed to be in a big hurry, but wrote down his address and thanked the man. Seven days went by and a knock came on the man's door.To his surprise, a giant console TV was delivered to his home. A special not was attached. It read: "Thank you so much for assisting me on the highway the other night. The rain drenced not only my clothes, but also my spirits. Then you came along. Because of you, I was able to make it to my dying husband's bedside just before he passed away. God bless you for helping me and unselfishly serving others." Sincerely, MRS. NAT KING COLE What lesson(s) have you learned from the story? Have you done an act of kindness to anyone lately specially this holy week?I leave you this message: DO GOOD AND CARE NOT TO WHOM...
2 responses

• India
7 Apr 07
if its a true story i am glad to have read it as i had never read this kind of story which has happened in true life. no till now i havent dont any thing similar but i am hoping to do some thing similar in my furure. this story tells me that we should always help some one in need and not be selfish.

• Philippines
7 Apr 07
in your own little way, do your little bit of good where you are; it's those little bits of good put together that overwhelm the world. nice dropping by my place.

• India
6 Apr 07
That is really a kindness filled act. No matter who we are and where we are we got to help others. Let that be a dying moment for us we have to stop by and help others who knows what is happening and what is going to happen. Do good and stay good irrespective of whom we are helping. Thats really a good QUOTE. Thanks for sharing such a nice thing with all the mylotters. I would like to tell some thing before i submit my response. Do never expect any thing on helping someone. Don't be selfish thats what i wanted to say. Once again a big thanks.

• Philippines
7 Apr 07
it's my pleasure sharing and exchanging good thoughts here in mylot. "when you are kind to others, it only not changes you, but changes the world."