I've got 8 Stars today!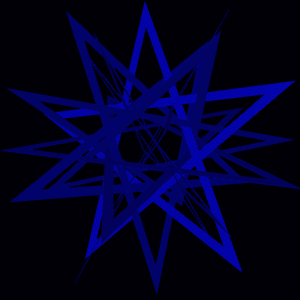 United States
8 responses

• India
8 Apr 07
Congratulations for the work done by you that too just in two hours. The reputation as "8" is a good sign of your admiration by the mylot community. Being senior to you I would like to suggest you one thing is that please do not care to the ratings (points in the braces) even don't bother about the reputation of yours that will just follow our sincere efforts in mylot with detailed and quality writing. I think you should care more towards how much you are enjoying the mylot by reading and responding the discussions even not the earnings too. Wish you a great enjoyment & fun time in mylot.

• United States
8 Apr 07
Thank you so much for showing support and much concern. I really appreciate it... And the best part of MyLot is that I really enjoy learning from other people's views, and with the fact that I could share my own knowledge and curiosity, too. God Bless you always... Take Care.

• Philippines
8 Apr 07
How on earth did you do that cheribam? you're awesome! CONGRATULATIONS! I've been here in myspace for like, almost 2 weeks already and yeah i got nothing...

• Philippines
8 Apr 07
congrats...so what happens after having an 8 star? it help you increase your earnings? :)

•
8 Apr 07
hey, congratulations my friend on both your 104 posts and your bright, shiney new star. It is deserved, you are making good responses. I think once you get your star you are motivated to work much harder on the site than perhaps we are before this. I remember myself, I did not work anything like i do now on the site until i had been paid the first time. I think when this sort of thing happens, we all get a boost and this can only benefit the community as a whole. Blessed be.

• India
8 Apr 07
Congratulations. Go ahead.It is very interested. Thank you.

• Romania
8 Apr 07
Congratulations cheribam:D greatt,Good look and happy easter you and your family.Happy easter myLot!!

• Philippines
8 Apr 07
That's good cheribam, congratulations on your star!;) I also want to add some on how to keep your reputation and earnings good here in mylot, always try to read and follow mylot's rules and guidelines. As these are the most important thing that most memebersm especially newbies like you, try to try to ignore in taking time to do it. Other than that, I just hope that you do good here and enjoy your time like what most of us here did. Goodluck and happy posting!;)