friendster or myspace?

Philippines
4 responses

• Philippines
8 Apr 07
i too have both but i used friendster more often cause my friends are there and it not yet to crowded while myspace though i connect to my friends in the states thru it. it became to commercialized even stars has official myspace accounts and it too overrated.. so i choose friendster or better yet. myLot hehe

• Philippines
8 Apr 07
that's what i love about myspace also, you get to connect with the artists now. or future stars. coz in myspace you can find people who wanted to make it to stardom.


• Philippines
8 Apr 07
well its www.myspace.com if you wanna learn more about myspace. its just like friendster really.

• Philippines
8 Apr 07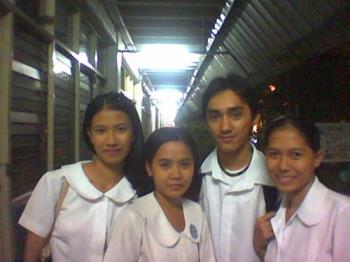 I am a member of Friendster. I had an account in MySpace then I decided to delete it. True that you can customize your profile more in MySpace. There are lots of designs you can do, all you have to do is to use your imagination. But then the reason why I choose Friendster is because I have many friends in Friendster than in Mylot.

• Philippines
8 Apr 07
i have both: friendster and myspace, i like the profiles in myspace and the outline as well but i used the friendster oftentimes and i prefer it cause most of my friends have a friendster account compare to myspace..

• Philippines
8 Apr 07
well... i use myspace most of the time coz my cousins from abroad have their accounts there. and i have a lot of friends here in PI who use their friendster always. but i barely care that much. ^_^