Things to do before your life is over...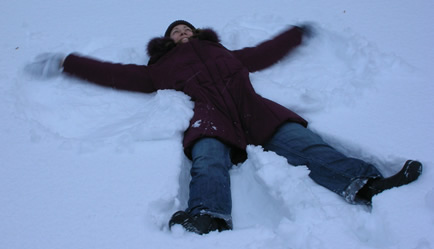 Malaysia
April 8, 2007 1:02pm CST
Do you have a list of things to do before your life ends? We never knew when our life is gonna end so might as well enjoy it to the fullest. So what do you have in mind to make you life enjoyable. What are the things that you want to do or experience before it's too late?
6 responses

• United Kingdom
9 Apr 07
There are three countries which I would love to visit before my life is over and I hope I get the opportunity as well as the money to go there. Sweden, Rhodes and Ireland, they have a lot of mystery for me and I have always been fascinated by these countries. Hopefully I will get to see all three, but at least one would be great before I die.



• Canada
9 Apr 07
No I do not have a list of things to do before I die. I just do in life what I feel to do at the time. Right now I would like to make it really big in writing, and probably making it big or not is the last thing left for me to do at this stage in my life.

• India
8 Apr 07
spend a day between the mountains,or by a river sides.. in simple words last day of my life i l like to spend it with nature.

• Richards Bay, South Africa
9 Apr 07
I'd love to go to New York over Christmas time, to Italy and Venice. Then on, a more, me myself and I note, I would like a total makeover, and look at myself a younger version, it would be wonderful! Thx for the daydream

• United States
9 Apr 07
I only need to rebuild my house since its housefire and then become a market gardener. I might like to see the Mall of the Americas and then maybe the rainforest of Washington State. Those would be the big things. I am on the property where I want to be til the end of my time. So these would be the things to make life good again.