Funny Love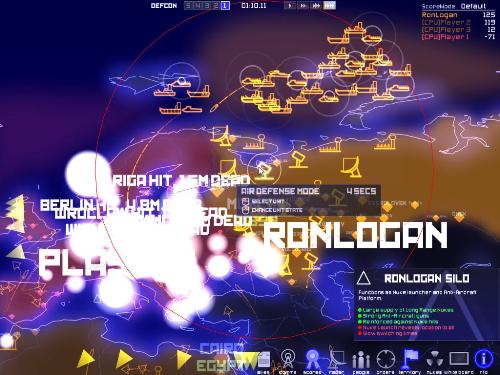 United States
April 8, 2007 3:23pm CST
Some people don't realize a little that... There are some discussions about some women touches a man trying to get his attention. or a man trying to get a women attention by touching or chatting. some people consider that as "perverts""Harassers"No its just pretty a way to play to get attention. Pretty I known one person who said he or she would beat ANYONE up just for trying to get attention. I just said back. Hey Im fifteen. What if I have an Italian Girlfriend that likes to "PLAY" with me? I have a German Soldier Helmet from 1942 bought from an American store. I was in German American Helmet training. I told that guy, If you wanna fight to steal my girlfriend. Ill go 1 vs 1 on you in video games and fighting. Battlefield 2 and counter-strike and condition zero and source. Half-Life 2 Deathmatch!
1 response

• India
9 Apr 07
THE PRACTICAL PURPOSE OF A RELATIONSHIP -- to simply have someone to share your life with -- travel the road of life together. And duh...life is a lot more wonderful when you have a loving partner by your side. You double the good times. And hopefully halve the bad times. But as for those bad times -- they can be very challenging -- and at times feel impossible to deal with. And it is for this reason that we also need/have a HIGHER PURPOSE for a relationship.THE HIGHER PURPOSE OF A RELATIONSHIP -- to learn lessons on how to become better able at loving! Think about that. Every relationship is actually here to serve as a vehicle to teach us how to become a more loving person -- teach us how to respond rightly/lovingly during those challenging times! And... I believe one of the big goals of a successful life is to LEARN HOW TO BEST LOVE OTHERS! Also...another big goal: LEARN HOW TO BEST RECEIVE LOVE! Yes -- receiving love is often difficult for many people. They have blockades to allowing happiness and love to flow through their lives and hearts. Well, that is until they get "The Clunk" (AKA: The Life Lesson!) -- which shows them that they have blockades to love -- so they can finally figure out (duh!) they have to work on unblocking their blockades -- because it is due to their damn blockades -- and not merely/solely due to their partner -- that they are so unhappy with their love life! A good relationship will do just that -- clunk you/teach you how to finally see your blockades to love -- so you can fix those blockades and allow more love to flow through your life -- so you can give and receive love at its utmost highest level! With this in mind...all relationship problems are actually secretly vehicles to help you discover what you need to work on within yourself to keep love in your heart. This higher purpose of a relationship is also about learning to pay more attention to all the good in your relationship -- even during the bad -- to learn how to stay a loving person even when challenged! Too many of us don't even seem to notice the good in our partner -- or FORGET HOW TO BE LOVING TO OUR PARTNER -- when the practical purpose's road starts to get a bit bumpy. THE HIGHER PURPOSE OF A RELATIONSHIP is here to remind us: "Yo! You must strive to always treat people at your highest, most loving level if you want the highest level love and happiness in your life!"

• United States
10 Apr 07
yes I KNOW IKNOW. this is a 7 kb question 1.yes WE ALL HAVE INSTINCTS. 2. How come there is relationship every in each paragraph? 3.Not everyone is perfect. 4. I know about love even If Im Fifteen years old 5.Why are all those duhs in there. Are you trying to act all smart? 6. Is this is a flame war who can earn more love? 7. I KNOW ABOUT LOVE! Relationship is everywhere in each paragraph! IGet it already! Jesus Christ! Besides I posted in a love discussion. Relationshipal ones are here! TO SIMPLE IT DOWN! if you are trying to act smart with DUHS. You couldv'e posted HERE! http://www.mylot.com/w/lists/5_109224/discussions.aspx Yes I know about love. Im just going to marry an Italian Girl. AND HANG OUT! and date and have a great time. Where is relationship learn and trial and error in this? You explain. I know there are bad problems out there. yes! I have great feelings with my friends. And they talk like bots. with relationsip between each paragraph.