Aging Population & Australia'a Baby Bonus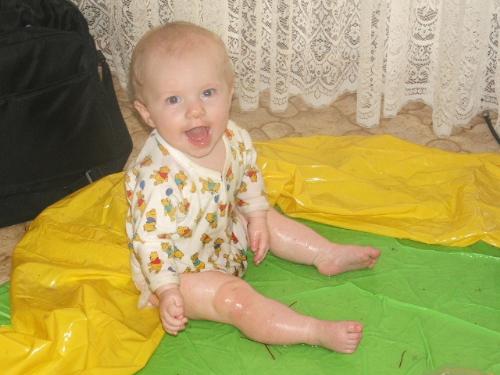 Australia
April 9, 2007 3:59am CST
Originally i listed this in the wrong section, sorry all!Here in Australia we have an aging population, so to combat that, the government has started giving out a baby bonus to encourage people to have more children. For those who are wanting children it can be a blessing, it's extra money that comes only after the baby is born (the midwives have to sign papers for proof of birth etc) as a lump sum for those last minute things or to go towards other things. Now this is also a bad thing with many VERY young girls becoming mothers just for the 'free money'. Many of these young girls/women spend the money on what they want rather than using it to help with the child's needs (a lot were buying big TV's, gaming consoles, shopping sprees etc). Even though they have now made changes to this plan - being if you're very young you don't get a lump sum payment, only smaller installments to try to combat the young ones getting pregnant for the money. Do you think this Baby Bonus system is the right way to go about increasing the population? or do you think there could be a better way of going about it? Please keep in mind, the Baby Bonus isn't just a couple hundred dollars - it is currently sitting at $4000 per child! So it's a decent amount & you can see the appeal to the younger ones! I'd love to hear your thoughts on this subject coz i don't think there is another country that has anything like we do here, if there is, i'd really like to hear about it.
4 responses

• United States
11 Apr 07
4,000 isn't enough to make me want to have another child. That wouldn't cover formula, clothing, diapers for a yea along with other things to take care of a baby. These young girls don't see that. I think it will become a problem even with the spreading out of the money, because once these young girls realise it's not all that fun to take care of a child, they will be dumping them at places like they do in America. Here in America we have a program similar sad to say, it's called welfare.


• Australia
4 May 07
All i'm saying is it's encouragment to have kids :) On top of that i get a fortnightly allowance from the government as well, this is on top of what i could earn (if i was working) & on top pf what my partner earns. In total it's about $7000 a year. You're right it's not good for the people who just want the money but they have made it so that the young ones don't just get the $4000 - it's made in installments so it cant be blown in 1 hit. Properties in the country here aren't expensive anyway & we have MANY new ways of being able to afford a first home - there's a grant from the Government, there are companies here designed to help with buying a home! I don't think it's a matter of wanting people from all over the world to come & move here, it's to try & get families already here to have larger families - even if it's only 1 or 2 extra kids. I do see what you're saying though - it is a nice country but i think we'd benefit from more Aussie families having the larger families than bringing other people over here coz there's always a chance they'd go back to their original country after a while anyway.

• United States
4 May 07
Your right. I still wouldn't jump at it. I have two kids already and that's my limit,:). How long is this going to go on? I just think even some older couples will see this as a get rich idea, especially the ones in debt. This is a better idea than paying a lot of money to the first woman that had the most kids during a certain period of time.

• United States
9 Apr 07
That money is a lot, but in no way will cover the cost of a child over the years. I think spreading it out would seem more logical, babies grow quickly! Of course young people don't look at it that way. We (America), get a tax credit of $1500 per child each year, I think that's what it is. But if you owe a lot, you get nothing.

• Australia
11 Apr 07
I think we get some kind of end of financial year sum of money each year but i'm not 100% sure yet - my daughter hasn't been here long enough. The $4000 is basically to make sure people have babies & to help with the initial set up or if you don't need the money, i have found some people open a bank account for the newborn & the funds go in there! They only spread it out for the young ones so they cant have $4000 to blow on nothing - like someone else said (when this was posted in a different section) - the current babies born to very young Mums are called the plasma babies - being that's what the new young Mum have gone & wasted the money on. It was a good change & it comes in very helpful. Thanks for your thoughts!


• Australia
11 Apr 07
It's not just the young ones who get the money though, ANYONE who has a baby is eligible for it. Since you kids would have probably been born before the baby bonus came in, you wouldn't get the money - you'd get something but the baby bonus is for new babies born after a certain date! Some parents who work & have good jobs simply put that $4000 in to a bank account for the child, which is a good idea it just depends on whether you need th money to buy baby's things or if you're already prepared!

• United States
2 May 07
I have a real problem with paying people to have babies. One being the one you mentioned with the young girls. Another one is the older single women also having these babies for the money. and there are poeoplr having babies that wouldn't have them that would be very poor parents (not moey wise). I just see tomany women having babies to get the money then dumping the babies on to welfare. It's a nice program for those that want babies in the first place though.