Should myLot "SCREEN & ALERT" for REPEAT DISCUSSIONS?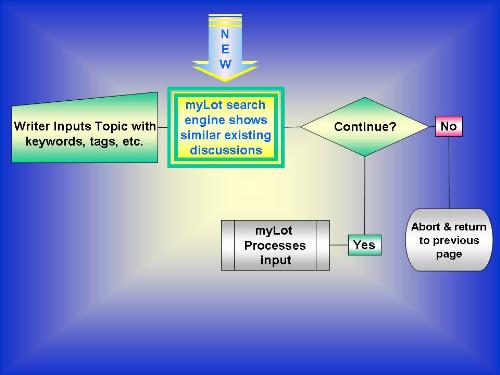 United States
April 9, 2007 11:58am CST
I've only been at myLot for a short while, but I've seen many many 'repeat' discussions already! Seems like overkill or over-saturation, no? With all the tags, keywords, etc. that myLot contributors use, I'M sure software could be tweaked to pass thru the database. Then it could alert writers of existing similar content and discussion topics. Writers could still proceed if they want, but would at least know what the 'competition' is. Currently, writers need to do their own searches (or just don't bother!) in the myLot search engine; I'm wondering how hard it could be to make that an automatic 'path' to discussion topic selection...? What do you think?
2 responses


• Philippines
9 Apr 07
I think you are right. I'm not that good with computers and softwares but I guess te files would be too much crowded if every discussion would be repeated twice or more. It's a bit confusing too.