What do you think makes a good horse rescue program ?

United States
April 9, 2007 3:24pm CST
I have been a member of a newsgroup about a horse rescue program and I would just like to see what other people's general knowledge and experience with them is.
3 responses


• Philippines
24 Apr 07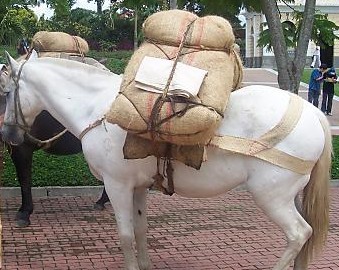 I have seen a pix of a heavily burdened horse. In the Philippines, some still use horses to draw what we call the "calesa" to transport people and baggages. I have also heard that some people are eating horse meat. So perhaps a horse rescue program is not as yet a project here in this country.

• United States
15 Apr 07
I think that a good horse rescue program takes horses of all age, shape, color etc.. I don't like the ones that only take thoroughbreds such as CANTERusa-- I also like organizations that are non profit and have NO paid staff. I also like the places that keep the horses that simply cannot be adopted after a certain amount of time, and let them retire there. I also do not agree to places that SELL the horses for money, but rather agree with the ones that adopt them out for free and to GOOD homes that they KNOW the horse will be safe in. A model example of this is habitatforhorses.com