Did you nurse your children and when did you stop?

United States
April 10, 2007 12:43am CST
I just stopped nursing my thirteen-month-old son one months ago, and I must admit that it feels good to have my own body back again. I wanted to reach to the 12-month-mark, as I read something about that for every 12 months you nurse a child, your risk of getting b cancer is reduced by 4 percent. I also wanted to nurse for as long as possible, since we have a lot of allergies and asthma in our family. At 12 months two, I was very happy that I could put the nursing bras away. Did you nurse your children, and for how long? Why did you stop nursing?
1 response

• Australia
10 Apr 07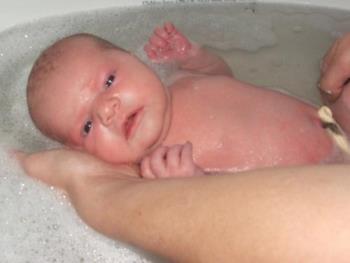 I only nursed my daughter for 8 weeks, i had no choice but to stop, i wasn't producing enough to feed her appetite & she needed more so the best thing for me to do was give her formula - she took to it well & slept better! I would have liked to nurse for longer but some of us just aren't lucky enough to have a constant milk supply. We'll what happens with our next baby but for the moment, things are good & my daughter is healthy so there's nothing for me to worry about. I just did what i thought was the right thing!

• United States
10 Apr 07
It sounds like you made a confident decision based on what you felt was the right thing for you and your daughter. I only nursed my oldest son for four week, since I was going to school and the supply just would not last either. With my second son I was very fortunate to get 12 months of maternity leave, otherwise I do not think I would have been able to continue nursing for 12 months.