do u have a true friend?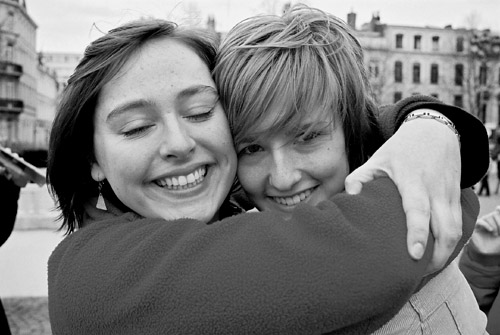 India
April 10, 2007 3:35am CST
you'r my friend and that is true, but the gift was given from me to you. we went through moments that were good and bad, even moments that were happy and sad. you suported me when i was in tears, we stuck together when we were in fear, its really sad that it had to be this way, but it has reached its very last day. miles away cant keep us apart, 'cause you'll always be in my heart. do u have a true friend? will u ever say this to ur friend?
4 responses

• India
11 Apr 07
It is very difficult to find a true friend.I am searching for a true friend but,failed to find one.Now my best friend is my wife and my parents.

• Philippines
13 Apr 07
yeah...but u'll know hu ur true friend is...when the right time comes....as for me...just found them..and i'm so happy for the fact that my bestfriend is one of them..