how do you get children to look at the camera and smile?


United States
April 10, 2007 10:39am CST
I really find it impossible to get the attention of young children whilst trying to take aphoto. i think this is an amazing talent.it requires the ability to captivate their attention whilst also getting them to smile and having the precise timing to capture the Moment. how do get your's children to look at the camera and smile.thanks tips are welcome
3 responses

• Philippines
10 Apr 07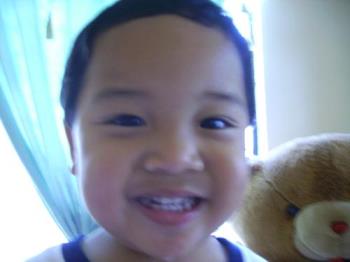 There are some kids that find it hard to look at the camera and smile. But my nephew is totally different. All you have to do is to tell him to look at the camera. Point at the lens so he'll know exactly where he will look. And the best part of it, he is only 1 year old. I think he is quite intelligent at his age or maybe he just loves camera. I have never took picture of other babies or children before since my nephew is like my first nephew. I like taking pictures of him. He really loves to look at the camera and when I say smile he immediately smiles.

• United States
10 Apr 07
thanks for your's response.i must say you have a wonderfull nephew

•
10 Apr 07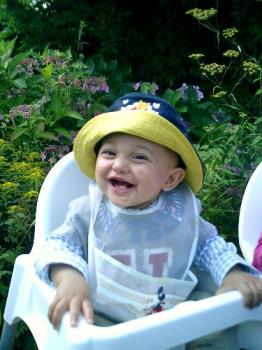 It's very difficult indeed especialy my son is only two. Eventhough sometime I manage to get him laugh by making funy face then quickly take the picture it's not always work. I think it's easier just to use digital camera and take as many picture as I can when he less expected it and I'm sure I'll find one or two picture that looks very nice.

• United States
10 Apr 07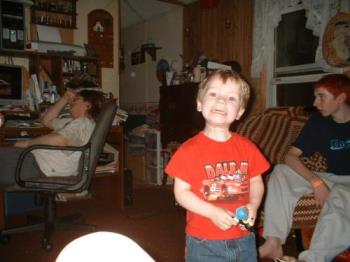 My four older ones are of course old enough to do this pretty easily. My little two take a lot of work! With the baby I just smile and snap what ever picture I can. At this point it's cute whether he's looking and smiling or not. With my two year old...I'm the mom standing behind the camera waving and making silly noises and faces. It works great until he runs up to look at the camera, although those pictures are cute too!.