Chocolate and it's health benefits...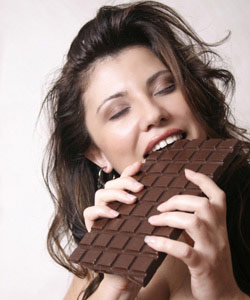 United States
April 10, 2007 11:26am CST
Chocolate lovers rejoice: study after study lately has touted the magical benefits of the indulgent treat, which is packed with the antioxidant flavonols that prevent certain cancers and keep your arteries from clogging. The most recent news? These powerful chemicals may even increase blood flow to the brain, warding off dementia. Just stick to the highest cocoa content possible—the bars packed with sugar don't help your health one bit.
2 responses

• United States
10 Apr 07
thatz true balck chocolate are good for our health

• India
10 Apr 07
firstly you have shared the your knowledge about the chocolate i love to eat more chocolates from my childhood as u said the chocolates help in the preventing the some diseases and increase the health conditions also