Which four teams will in the semifinals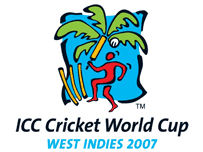 India
April 10, 2007 12:38pm CST
After the india and Pakistan out in the first round the equations are very interesting in the Super eight round which are four teams that can make their way to the semifinals in the cricket world cup 2007 in west indies
3 responses

• India
10 Apr 07
I feel that australia, south africa, sri lanka and new zealand will be in semi finals this world cup. And the finals will be between Australia and New Zealand and the winner should eventually be new zealand. This is my assumption only. I hope any other team than australia and sri lanka should win the cup.

• Sri Lanka
11 Apr 07
Dude why dont u want the sri lankans to win?? they r great team,

• Sri Lanka
11 Apr 07
I guess most people are pretty sure that the 4 teams will be Australia, Sri Lanka, South Africa and New Zealand, but after Bangla's victory against the proteas the tournament has been left open, lets hope some other team comes in other than the Proteas

• India
10 Apr 07
Well looking at the present statistics and the state of the game I think Australia and Newzealand will sail into the Semifinals. One of the other two are gonna be Srilanka the question is about the other team. SouthAfrica looks good enough to move to the semis' but then again a lot depends on todays game. If southAfrica wins against WestIndies then they will surely make it through otherwise its goin to be one hell of a confusion.