Portable Media Players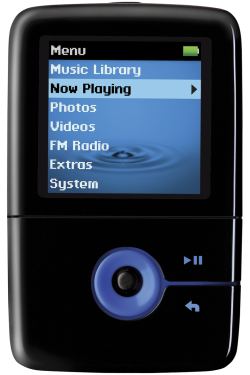 Philippines
April 11, 2007 8:18am CST
What do you look for in a portable music player? One that can play videos as well? memory size? Physical Size? Design? User interface? Functionality? Flexibility with Audio formats? I just bought a Creative Zen V Plus music player and I'm very satisfied with it. How about you? Do you own an mp3 player? What were your specifications? What's your mp3 player?
4 responses


• United States
28 May 07
I looked for style, size, storage, sound quality, features, low cost and ease-of-use. From these, I finally decided on the second generation iRiver Clix 4gb. It's has enough storage for my uses, and it costs about the same as an iPod nano, with many more features (including an FM tuner and video playback), a larger screen, nice interface, and superior sound quality. It's also very portable and has a good battery life.

• India
13 Apr 07
I own a ipod and Im quite satisfied wih the performace till now.