Do you have a foreign friend?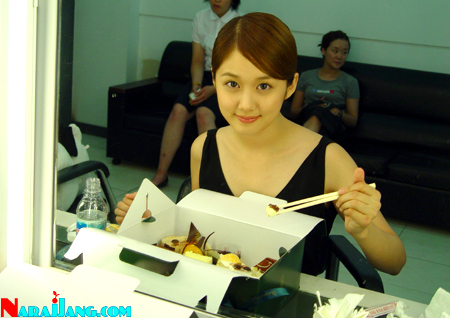 China
April 11, 2007 9:34am CST
Have you ever made friends with a foreigner?If you have,do you have any problems when you get along with him?Do you have any troubles when you communicate with him?I have never made friends with foreigners,let alone have a chace to commnicate with them face to face.Can you tell me your experience of making friends with foreign persons if you do have some foreign friends?
8 responses

• Malaysia
12 Apr 07
i've foreigner friends long time ago,but we've not contact each other since i've entering university. i'm glad u start discuss about this topic n i've been starting to find back their contact.actually if ur gonna make a freind with foreigners, i suggest that u find from the closest country so that it is easy 4 u to meet him/her.like me i've friend from singapore n thailand since i'm from m'sia.we've been meet each other once or twice in 6 month long time ago(actually not really that long)..... "not really good in english"

• China
12 Apr 07
I do hope that I can have a foreigner as my friend,and thank you for your advice.

• Philippines
12 Apr 07
well i have a foreign friend before. but now we lost our communication, she was a girl and sweet, i like her though but i was shy. how about you?

• Indonesia
11 Apr 07
I haven't made a friend with a foreigner besides in here, Mylot. But I have cousins in another country. we communicated with English. I'm not good enough in English. so I had a problem when I was chatting with him in MSN messenger.. So, when I was chatting, I would open a dictionary to get the vocabulary that I didn't know. haha.. same like here.. I sometimes open dictionary while writing a responese.. =P

• China
12 Apr 07
haha... maybe we are in the same boat.I like to be here and post some discssions in English.

• China
11 Apr 07
The same as you,I have not made a friend with a foreigner,the reason I can't say clealy,perhaps it's just because I'm afraid,my English is not so well,so sometimes I am scared to talk with others in English,but sometimes I thirst for making friends with foreigners too,so I don't know how to communicate with them. In addition,the photo is so beauty,hehe,and may I make a friend with you? Best regards.

• China
12 Apr 07
I am glad to make a friend with you.By the way,where are you from?

• Philippines
11 Apr 07
My bestfriend, the love of my life, my fiance is a foreigner, an American. We get along very well, we communicate very well and there is nothing in this world I could ever ask for than to have him in my life forever. There are some differences in our culture and way of life, upbringing, but we since we love each other very, very much, we do our best to adjust to the differences, and that makes life together a lot easier to live day by day.

• United States
11 Apr 07
I have so many foreign friends here where I live. I have friends from Italy, Japan, Ecuador, Columbia, Israel, Scotland, England, Holland....and more. I work in a very international building and many have become my friends. So many foreign friends that my boyfriend calls us the United Nations. It's actually quite interesting having friends from other lands as you learn more about their foods, culture and way of life. I think the one I have the most difficult communicating with is my friend from Scotland. Because although he speak English, it's with a very heavy accent. And I often have to ask him to repeat himself. Your life becomes so much more enriched when you meet people from other lands.

• China
12 Apr 07
It is unbelievable that you have so many foreign friends.I hope that I can have some foreign friends.By the way,how can you have so many foreign friends?

• United States
11 Apr 07
I used to work on a cruise ship where people from all over the world work and yes, I made friends with many of them from all over the world - Its great!!! There is so much to learn from one another... It was not hard to communicate because we all speak English, it is a requirement to join a cruise ship-

• China
12 Apr 07
Thank you very much for sharing your experience with us.

•
11 Apr 07
i made a foreign friend in the past but am no longer in contact and never was after the holiday. We went on holiday abroad and i met some boy while in the swimming pool, we kept meeting each other at various places in the camp, and after a while started going around together, i never took an address and so never spoke to him again.