Does anyone have tips for my current situation?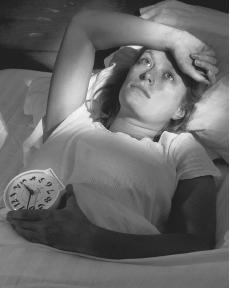 United States
April 12, 2007 5:44am CST
Lately, I have been staying up late, trying to get sleep. Eventually, I give up and go on the computer, much as I am doing now. Then, I still am restless. Sometimes taking Benadryl for the drowsiness helps, but nothing seems to help. Does anyone else have this problem, or am I the only one? Does anyone have a few folk remedies, or home cures for insomnia? Any help at all would be greatly appreciated. I've only been here for a few days, but I've really found that there are a lot of people on MyLot who form a caring, respectful community, so I'm hoping that you guys will come through for me. Thanks in advance!
2 responses

• India
12 Apr 07
I am also facing this problem. Sometimes i dont get sleep for around 3-5 hours when i get on my bed to sleep. Many things come into my mind and i become worried about it. I usually study at night and go to sleep at around 12 or 1 o clock. I sometimes get sleep very soon but sometimes i dont get sleep as things come into mind which cause distraction and i stay awake for many hours.. It's a big problem, anyone having an remedies please give some advice or tips plzzz...

• United States
22 Apr 07
you know, your mind might just be keeping you company until you fall asleep so that you aren't so bored. I know this sounds weird, but my mind does this to me. I was put on medication for a different condition and when I went to bed, my mind was literally blank, and I was bored to the point of getting out of bed. But to clear your head, relax your body, starting with the feet and literally tell them to relax, and work your way up the body. Then when you get to the neck your body should be relaxed enough to sleep, then tell your brain to relax and you should fall asleep relatively fast