are you a MUSIC LOVER?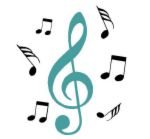 Philippines
6 responses

• Malinta, Ohio
12 Apr 07

I do love music. I can pick out a couple of chilren's songs on the piano, but that is it. I love to sing and am always singing withbthe radio when it is playing. My tastes in music go from classic rock to hip hop to easy listening to anything else. I just love music!

• South Korea
12 Apr 07
i love music so much, i cant live without music. it makes me relieve from stress and it gives me energy to do the household chores hehehe.

• India
12 Apr 07
ya.i love music!i luv listening to music and dancind with the beats!!!!!!!

• United States
12 Apr 07
yes i am an alternative music fan, such as three doors down, nickleback, nirvana, and such. mahalo, oahu lopaka

• United States
12 Apr 07
I love Country music i listen to it all the time.I am not a musician at all can play anything but the radio.

• India
12 Apr 07
Yes, i am definitely a music lover. I just love to listen to music. I always play some of my favourite tracks whenever i get time. Without music i dont know what my life would be. But, i am not really very talented on the musician side, i am more of a listener and praiser. I am not a musician.