Does anyone llike Dance Cook?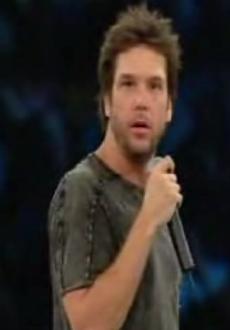 United States
April 12, 2007 6:13pm CST
I love his style of comedy its really funny. Does anyone else like it?
4 responses

• United States
13 Apr 07
yes i think he is so funny. i love his joke about shooting a guy with a super man shirt in the chest and then saying "i guess not" lol i haven't seen employee of the month yet, i'm hoping he is as funny in that movie

• United States
13 Apr 07
lol opps just relized I spelt his name wrong =\

• United States
22 Mar 08
Dane's pretty fun and talanted at a lot of things but he has been doing the same material for awhile hasnt he?