are u mad about music?

India
April 13, 2007 1:31am CST
are u mad about music? are u crazy about it? which song u like the most? who is ur favorite singer? what do u like the most about him/her? are u crazy enough to fly to see them or meet them? if u ask me i am crazy about about music. my favorite song are i'll be the one and bye bye bye from backstreet boys. i like to watch the video as well and hear it in my ipod when i am out. so are u crazy about music? are u mad about it? who is ur favorite singher? which song u like the most?
4 responses

• India
13 Apr 07
ohh hi sonu ,yeah i'm crazy about i'm either singing or listening to music most of the time and sometimes both ,hehehehe,i'm happy that my daughter also loves music and u know what she sings lil bit also. hey i like all kind of music from old to knew it should be good one east west all u know.

• Philippines
4 Jun 07
yes, all of us love to listen to music of sorts. it is also healthy to be singing and dancing once in a while. congratulations for having a daughter who can sing. i love children who sings to the family.

• Philippines
4 Jun 07
no, i can never say that i am mad about music. at most times i prefer to listen to soft and romantic music. but it really depends greatly upon my mood for the hour. if i want to be enlivened, i go for those which can give me a jumpstart. there are also times when i feel like listening to raps so much. most of us really loves a variety of music though we might have some favorites. if we listen to people talk about music we will realize how true this is to most of us.

• India
4 Jun 07
the language of music is common to all of us and hence we all have the same liking. thanks for responding god bless


• India
13 Apr 07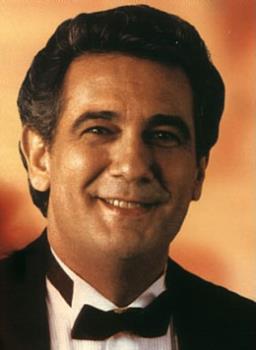 Yes, I'm really mad about music. I love to listen all kind of music. I love any song which has either good lyrics or music is good. My favorite singer of all time is Placido Domingo. I know that he does opera but there's something so sitrring about his voice, it hits you like a ton of bricks. His voice is deep and rich with dark tones. He's passionate when he sings and makes you believe whatever aria or song he's singing. I could listen to him all day for the rest of my life. He's amazing to see in person and the nicest person you will ever meet. He's no Divo.