Where did you first hear about mylot?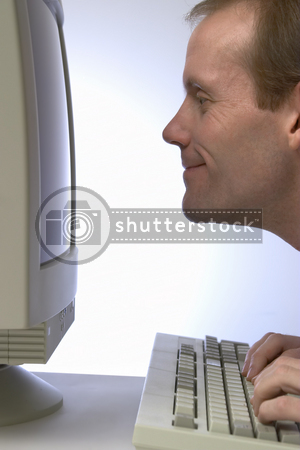 Indonesia
April 13, 2007 2:16am CST
I want to know, where did you hear about this mylot community? And to be honest, what interest you first to come at mylot? As for me, i heard about mylot from my virtual friend on forums. And of course, the first that drawn me to this community is the earn money. How about you
7 responses

• India
13 Apr 07
Well I learned about myLot from a online moneymaking blog site.I joined myLot about a month back and initially I was not very active.I came here to earn some money.It was my only reason of joining myLot.Though now I have started enjoying the discussions.Initially I was a bit slow at mylot and tested it for how much they pay for the responses.The initial earnings were also not much encouraging but then I learned how to get more for the responses from the discussions and responses.Now I my earnings are quite OK and have also started to enjoy the discussions.

• Indonesia
15 Apr 07
You are very honest person. I join mylot only for making money as well. I never knew that they will have this discussions so interesting to write. Thank you a lot Tony

• Philippines
13 Apr 07
I learned about mylot from my friend last january. She's a member here and made me her referral. I am happy and thankful that i came upon this site thru her. Mylot has given me an extra source of money. A $10 could be just so and so and not really big in some countries but in my country its worth can actually be a weekly food budget. I love mylot! Welcome to mylot jc_star!

• Indonesia
15 Apr 07
Thank you mayenskie. In my country, saving $10 is quite a big money too. I just here recently, and i found that this is a great site too.


• India
13 Apr 07
I heard of mylot through my husband. He asked me to join under him as he told it was a site where i can post discussions and get few cents too. if it would have been some virtual friend i would have never joined mylot coz I am bit skeptical about sites which pay money to users. but now its been two months and I'm not regretting. Its been a great experience here at mylot!

• Netherlands
13 Apr 07
I've heard about mylot from a friend of mine. At first I didn't believe any of it since half of my emails contained junk, spam and chain letters. But my friend convinced me to give it a try and now I'm glad that I join mylot.

• Indonesia
15 Apr 07
I had a lot of junk e-mails too, and it quite irritating. I just have to delete all of them. I glad you like mylot..

• India
13 Apr 07
hi .... i learned about it in orkut when one of my friend introduced mylot to me but he dint say that there we can earn money. i joined mylot because he was a member in mylot then i learned that here we can earn money then i continued i was not a regular visitor ro mylot but after i learned that we can earn money i became a regular visitor

• China
13 Apr 07
I heard of mylot from a forum which is focused on earning money in Internet.After I register, I figure out that this a very fabulous place.There are many kinds of people from all over the world.We can communicate and discuss so many things.Isn't is nicer then earning money only?

• Indonesia
15 Apr 07
Welcome to mylot, nigildas. I hope you will be a regular visitor one day. It's trully a good site for making friends and earn money as well.

• Australia
25 Apr 07
I also would like to know of the many different ways of where people first heard about myLot as I see there are many new users daily and they would have been referred by another myLot member. I first heard of this site through a get paid forum where i was looking for different ways of earning a small amount of money online where i could put into my Paypal account - because I didn't want to trust connecting my bank account with paypal. now i have earned more on this site in one day than i have on other pay sites in a month! I have also been looking for sites like this where discussions are very interesting and you can get paid for responding to them as well. The myLot community has been very friendly and i want to encourage more members to join - hopefully i can find out what is the best way to get members.