do u still watch cartoons????

India
April 13, 2007 8:35am CST
the first tv show that we watch in our life is cartoons. but after we grow old many of us loose interest towards that.but some of us still like cartoons.. my favorite cartoons are tom and jerry & scooby doo.... do u like cartoons? if so wats ur favorite cartoon?
6 responses

• Philippines
14 Apr 07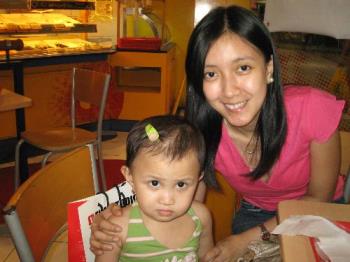 Of course I do. I like Tom and Jerry too when I was young but I prefer anime nowadays though I still watch cartoons sometimes because of my daughter. Who would forget Hannah Barberra LOL as well as Mickey Mouse of Disney :)

• United States
14 Apr 07
I watch cartoons mostly when my grandson is here. I am always telling him he needs to watch some good old cartoons that are funny, not like they have come up with now days. But oh well, if he likes them I say let him watch them it is just a sign in the changes of time. LOL


• Philippines
13 Apr 07
my personal favorite is tom and jerry i cant believe it still exists to this date! i like bugs bunny and daffy duck, too.

• Philippines
13 Apr 07
yes!i still watch a lot of cartoons today..especially spongebob squarepants..it really makes me laugh hard!! all those silly stuffs and make believe stories that they portray..lol i guess we all still have the CHILD within us!!and i guess it's normal to sometimes be childish..such as watching cartoons!if that's what makes us happy then why not indulge ourselves in it..

• United States
13 Apr 07
guilty,i admit it :)=) i'll watch old warner brothers cartoons-particularily bugs bunny.the sad thing is though,a lot of them have now been hacked up to remove violence and whatnot.not the same. there's been a few good newer ones,like invader zim,but not many.