Do you honor youself with acceptance???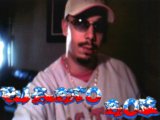 United States
April 13, 2007 11:42pm CST
You do not have to like whats going on in your life, but you must accept that it, whatever it is, is going on. As long as you do not accept reality, you are powerless to define the role you will play. Failure to accept reality is a denial of your power to make a conscious choice. When you do not choice, you live be default. Any Thoughts???
1 response

• United States
19 Apr 07
i accept my role in my reality. i accept my part in the role that i play in my life. i have made the choice to change my reality to the life that i want it to be, not the life that is. I want more and i accept it when it comes and it expect it now