Purposely poisoned? What a shame!

United States
April 14, 2007 6:06pm CST
Can you imagine the thoughts you may have if one of your loved ones tried to poison you on purpose? I believe in my heart that my ex-husband gave me acid in my pepsi. This is why I've had to overcome an illness for the past 8 years. Thankfully we are no longer together and my fear of being poisoned has been subsided. What has your experience been? If any.
9 responses


• United States
14 Apr 07
Well, as far as my family is concerned, I have not experienced that, and for sure not in a million years! I haven't been in a serious relationship before, and I'm not involved with anyone right now, so still on the partnership aspect, I have not yet experienced that. I'm sorry to hear about your experience. I have seen similar things on TV (those crime investigations that are true cases) and I couldn't imagine why a loved one would try to kill another. Good thing you're okay now. Did you file a complaint against him? Well then, happy myLotting!

•
16 Apr 07
Wow - he sounds like a nasty piece of work if you think he would really do that! Thankfully I've never had that experience although I have to admit I've been tempted to cause bodily harm to a few of my exes - never actually did it of course but just thinking about it was quite enjoyable at the time!

• India
16 Apr 07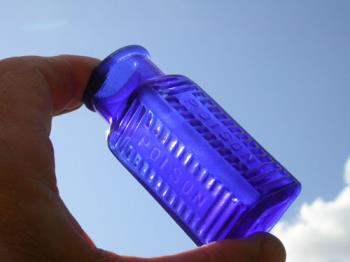 I have been poisioned once when I was 14 only. My uncle ( dad's brother ) did it purposly so that he can acquire my land and farms. I have suffered a lot due to that poision intake in my life. Doctors say I shouldn't run a lot and should not do anything which is heavy on my heart. But I proved doctors to be wrong and kept on with my athlete programs and now I'm okay.

• Australia
15 Apr 07
Oh yes that would be dreadful if some one I loved tried to poison me. Oh maybe your ex husband did do this to you but then he would not of loved you if he could do this to you. No I have never had any experience with my ex husband or a loved one trying to poison me with anything that I consumed.

• United States
15 Apr 07
Im so sorry to hear that. Ive never had anything like that happen to me. Wow it sounds like you went through alot in your life. And you sure sound like youve got it altogether now. You are a very strong person. Keep the great work up.

• United States
15 Apr 07
OMG! Thank God you were able to get out of that situation before something worse happened. I am so happy that you found love elsewhere...looks like you have two beautiful children to nurture too! I can't even imagine someone who supposedly loves you, poisoning you. Maybe he was in it for a life insurance policy? Too bad you didn't have any proof...like taking evidence to a lab for analysis. I would love to see this man put away for the rest of his life.

• United States
14 Apr 07
I surely hope he was jailed. Minimum. I surely hope that you are healed now and that you can lead mostly a terrific life. That is the least you deserve. I appreciate your new friendship and hope that I may encourage you. I am a strong lady and do not have those men in my life and they know better than to pick me as a target. I am pretty aggressive when I wish to be. I hope love finds you one day and that it makes up for the past problems.