does dance make you relax?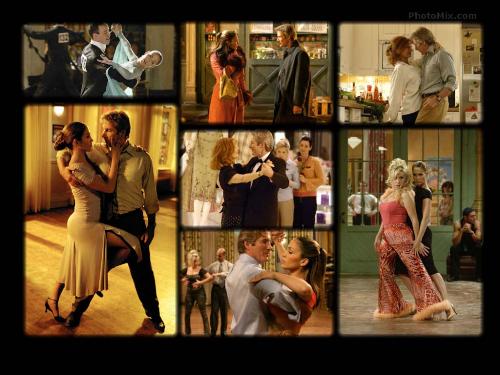 Philippines
7 responses

• United States
10 Aug 07
I love dancing, too. Something about physical movement to music that sets my heart free. I like free dance more than stuff where there is a dance leader. I don't mind being shown a new dance movement and then using it. But I can't seem to memorize the order of movements to a set dance routine. I just like to put the movement in where it flows with what I'm doing. How about you?

• India
31 Jul 07
Yes. it does.. And it relieves our stress.. It is a great hobby to pursue that can be really enjoyed over time. There are so many different types that you wont get bored dancing the same type again and again..

• Philippines
10 May 07
yes it does. music can be so liberating especially when you dance with out holding back and you're giving your all. i love to dance in any way. it's also the best exercise i know the let go of all negative feelings and energies i have. i dance to keep away boredom and liven my day. i enjoy good music and dancing.

• Philippines
9 May 07
Yes, dancing can relax your mind and body.

• Philippines
8 May 07
i do that too... and dancing is a kind of exercise that can burn a lot of calories.

• Philippines
2 May 07
Oh yeah!!! Dancing definitely makes me feel good.. I'll just shake my a** whenever I hear good beats... and that makes me alive especially in the morning when i'm all tardy and lazy... I'll just turn on the radio...or maybe play a cd... whatever... then my energy just boost up.. well actually as I am reading your post I'm shaking my booty at the same time because I got a really good song on the background.. haha... Imagine me typing and dancing like a lunatic... I just can't help it... timbaland really makes good beats... wooooohhhhhhhooooooooo

• United States
15 Apr 07
Well God didn't grant me the legs or hips to shake and he didn't give me a great voice to sing with but I love trying. If I am out at a club or a party and there is dancing, I have to have some drinks in me in order for me to dance. At home, it's a different story. I will dance while NO ONE is watching. I love to grove though to music in my computer chair while surfing the web. IT's fun. My husband will sometimes come in and think I have lost my mind for the way I move around in my chair. :)