The results of the vote for the title of my cookbook.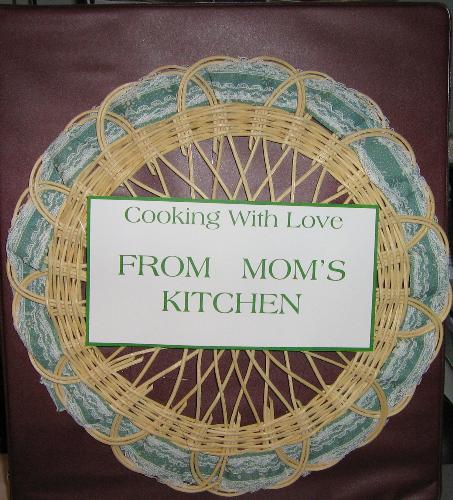 Canada
April 15, 2007 10:42pm CST
I want to thank all of you who helped me decide on the title for the cookbook I made for my daughter. I tallied up the votes . Number 1 - From Mom's kitchen had 2 votes. Number 2 -From My Kitchen to Yours had 1 vote. Number 3.A Way to A Man's heart had 1 vote . Number 4-From Wendy's kitchen had 1 vote .Number 5 -From Mother to Daughter had 2 votes. Number 6 Cooking with Love had 3 votes and there were 4 votes for an alternative title. Well,I thought of it for awhile and I decided to combine a couple of the titles and the result is shown in the picture below
1 response

• Canada
7 Jun 07
Was your daughter happy to receive the cookbook from MOM? That is a dumb question I am sure she was!

• Canada
7 Jun 07
not a dumb question at all. At the time it was just another gift of many wedding gifts. As time goes on and she is looking for a particular recipe ,I am sure she will appreciate it more.