what the meaning spam?

Indonesia
2 responses

• Philippines
16 Apr 07
Spamming is an unsolicited messages send through e-mail, text messages, instant messaging, chat and other form of electronic messaging system. For a broader explanation about spamming please visit wikipedia: http://en.wikipedia.org/wiki/Spamming/

• Philippines
16 Apr 07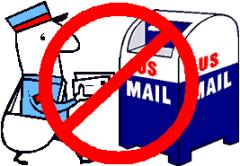 spam means an unsolicited and often a commercial email transmitted through the internet as a mass mailing to a large counts of recepients. To avoid these bogus spammers, do not expose your email address, and if you happen to receive some, you can mark and report it as a spam so that your email engine would be notified and help you to block and stop the same.