Do you play a musical instrument?

United States
April 16, 2007 2:40am CST
The guitar is my instrument. Although I've dabbled in it for many years, I never achieved the level of playing skill I desired. The big change for me is when I started taking lessons from a professional player. Are you wiling to pay someone to help you learn to do something better?
9 responses

• United States
21 Apr 07
Ahhh yes, guitar. Every American boy dreams of making it big. It seems as if you can't play guitar, you're stuck playing one of those wussy instruments like...piano or violin. If you're lucky, you can even learn both.

• United States
19 Apr 07
I play guitar, which is an awesome versatile instrument.

• Pakistan
18 Apr 07
same here but i know a little to play piano.

• United States
16 Apr 07
My ex-wife plays the violin and the piano beautifully. I can do chopsticks on the recorder and know two chords on my guitar. Probably explains why we fought so much.

• United States
16 Apr 07
i was forced to take piano lessons as a child. i can still play the one song i had to do for a recital over 30 years ago.. "born free"! i hated them at the time., but my parents were adamant that we took them. i played trombone in grade school and high school, but just because the cute boys played the brass section mostly! i do love music however, and love to listen to many different varieties! maybe those piano lessons helped me to appreciate the hard work it involves to become a good musician-which i am not!!!

• Nigeria
16 Apr 07
I in the first place thanks for this discussion. I play musical instruments in my church here in Nigeria. I first picked the challenge when there was no one to play the instruments a certain time. I can play Drum and guitar, though am not perfect at it, but am still leaning.

• United States
16 Apr 07
I have not found the time to do it yet. I remember what yiu said about it. just do it. well I haven't found the time yet but I will soon. I didn't know you play one untill now. that is great can you just tell me what you know the simple part? I would appreciated it. I will pay some body I just haen't did it yet. thatGurtair has been sitting in My living room on a stool. looking pretty, right now I am using it for display. my Grandson loves to play it when he comes over to the house. have a nice week!

• Philippines
16 Apr 07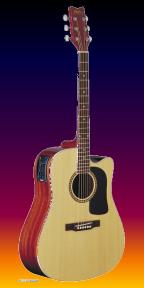 I can't play guitar that much. I mean, as long as Im able to know the chords for a song, i used have a strum. I wasnt able to learn it from a professional. I had it after my peers on the college choir,,, and of course through my own will. I'm willing to pay someone to help me learn and do something better; but then im not sure if my wallet can...lol

• Japan
16 Apr 07
I played bass in band, i'm not yet contented on what in can do on my bass, i still lots to learned more, even if i can played good or in the events. I don't think i'm willing to pay someone to be able to do learn something better, not if it was Billy Sheehan or Steve Lawson or even Joe Satrani or John Petrucci. lol. I really don't mean it. Like i do always said to myself, i just need time and practice to be able to do my creativity on the bass. And also a lot of studying on theories and notes is important.